The "MARV Bus" will be at the West Medford Community Center Wednesday, May 16 at 7:00 PM to gather community folks of all ages in creating a community art piece.  Come out and help us create a sculpture of CDs, to be displayed as a part of a later art exhibit "Art of the Mystic River Valley.  ALL AGES WELCOME.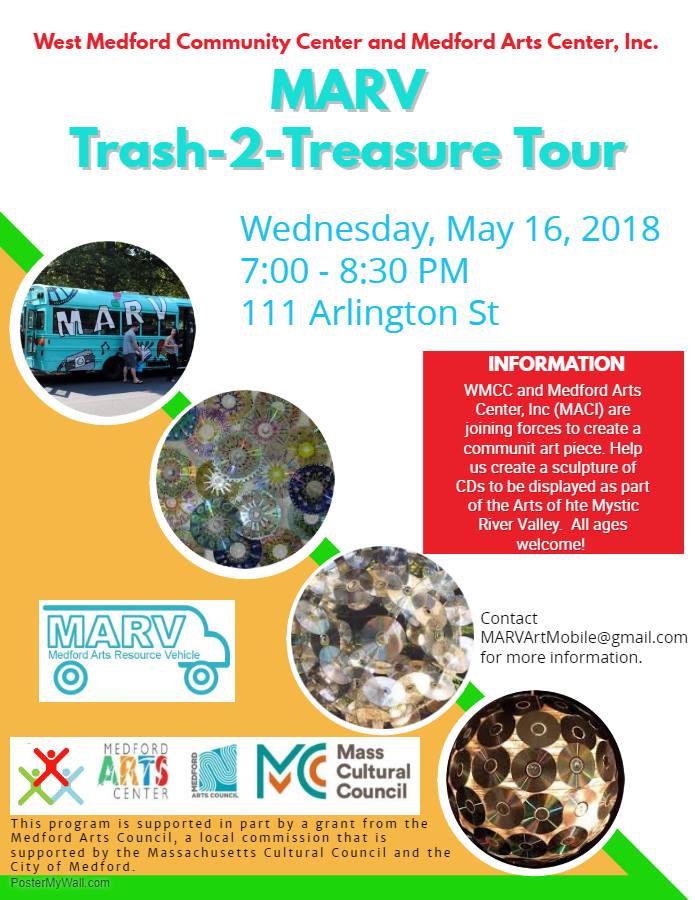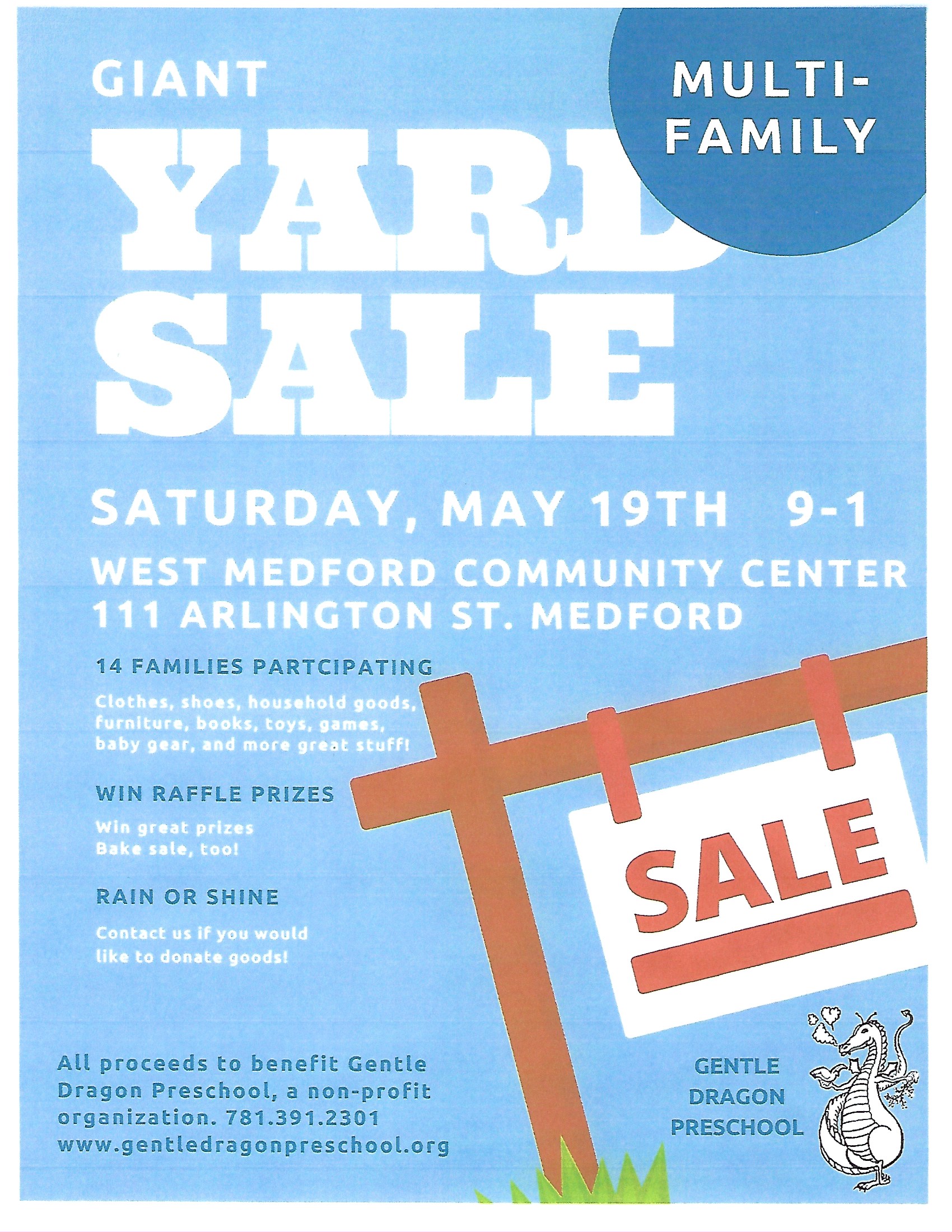 Our Friends with the Gentle Dragons Pre-School Program (one of the very few NAEYC Accredited Pre-School in the area) is holding it's annual Spring Yard Sale on May 19.  You can come in, find some hidden treasures, and support a really wonderful program for our youngest citizens.
You can learn more about the Gentle Dragons Program by visiting this web site:  http://gentledragonpreschool.org/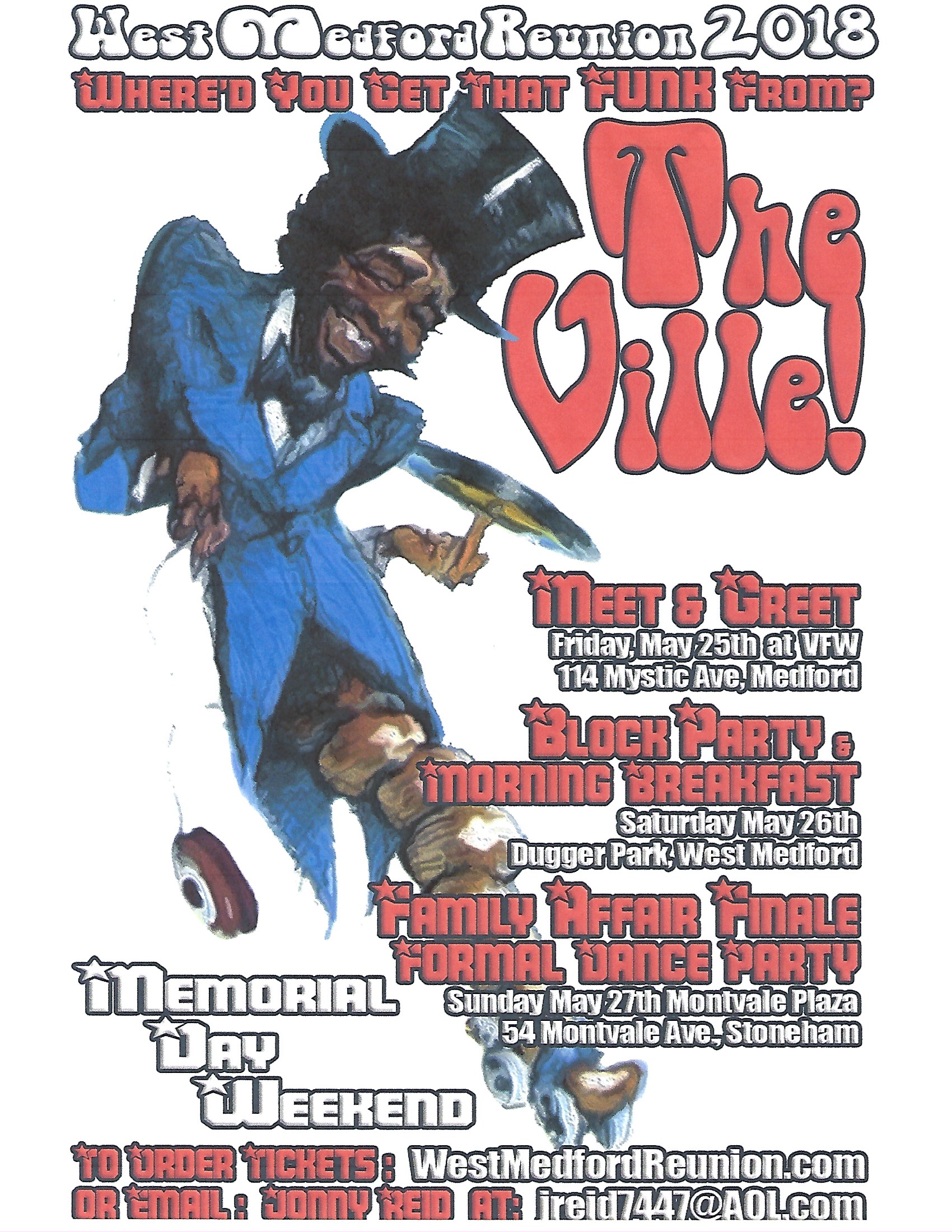 There's still time to make your plans to be part of the West Medford Reunion!!!!  Something happening Friday, Saturday and Sunday of Labor Day Weekend.  You don't want to be on the outside looking in at this!
It's that time of year, and we're once more putting together our summer Girls Basket Ball Program for any interested area girls. This year, we're offering two programs: "Girls in Action" on Mondays and Wednesdays, and "Above all B'Ball League" on Tuesdays and Thursdays." The second flyer here spells out the differences between these programs. We are holding an Informational Meeting on May 30 at 6:30 for girls and their families to hear more about these programs. Please share this post so we can get this word out as widely as possible.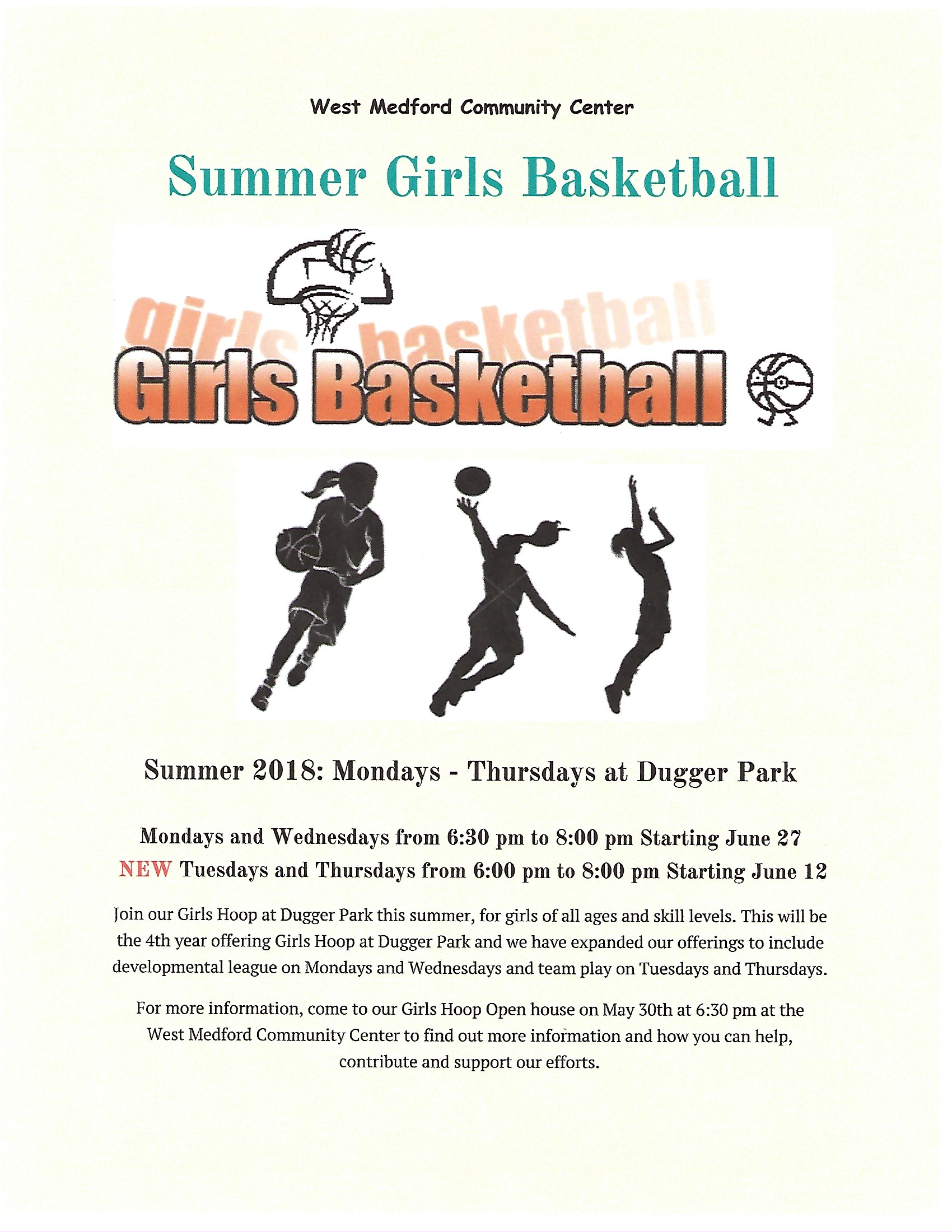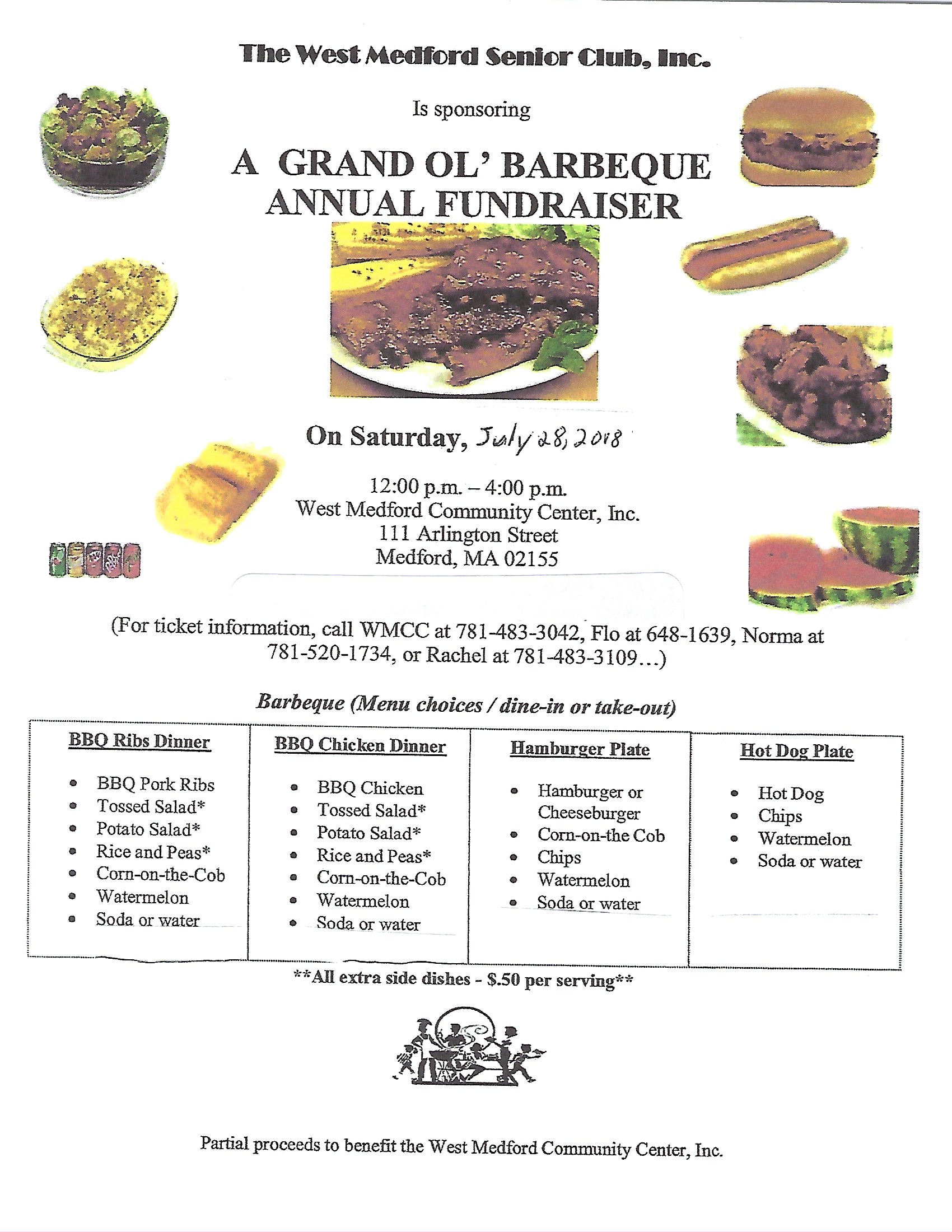 We're coming up on the annual "West Medford Senior Club Summer Barbeque.  This is a treat for anyone who takes their food seriously.