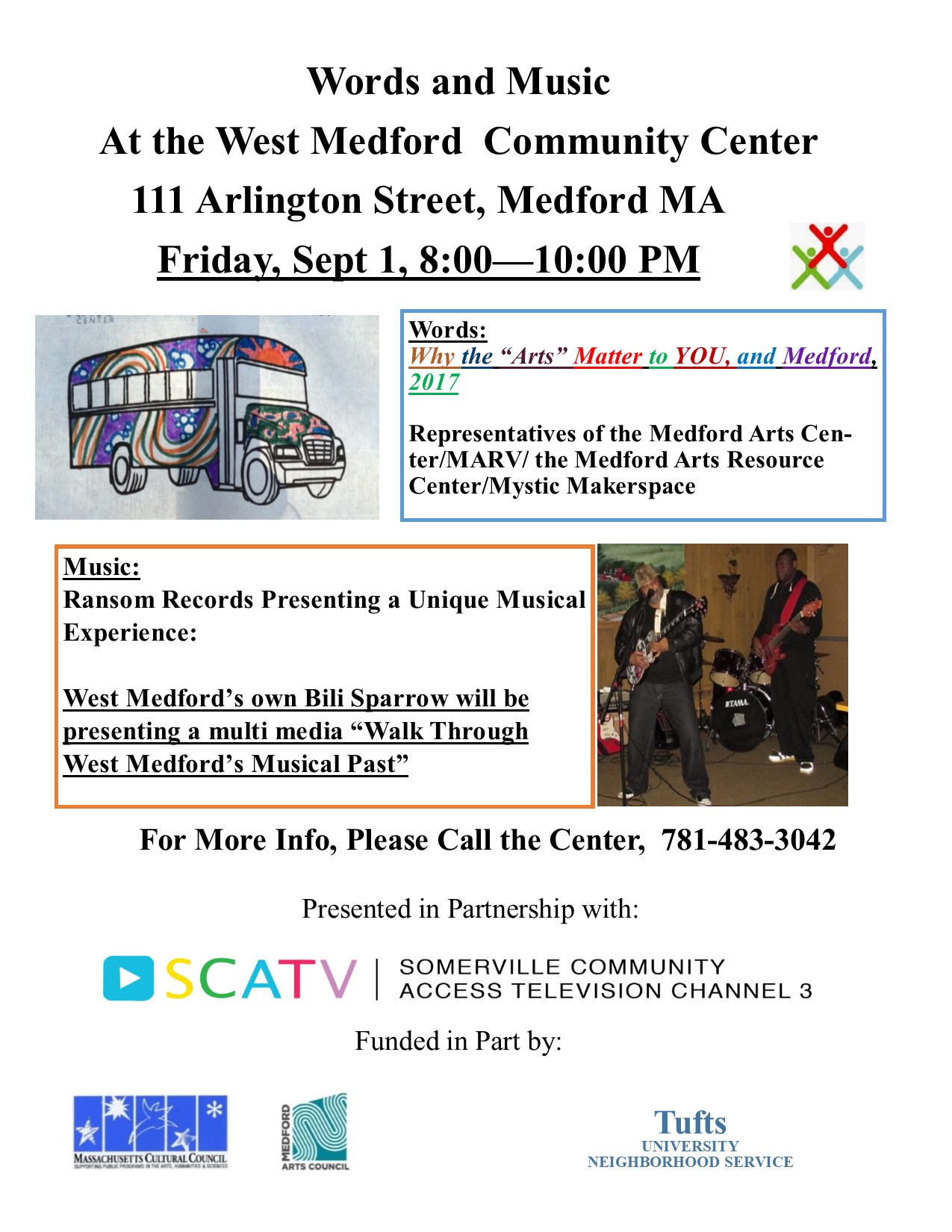 September 1, Words and Music Series:
For this month's Words and Music Series, we're thrilled to offer an exploration of just how essential the "Arts" are for a healthy community.  We begin with a discussion on "Arts in the Community" with representatives of the Medford Arts Community.
We follow that up with a Multi-Media presentation of the Musical History of West Medford.  Presented by West Medford's own Bili Sparrow, this will feature pictures, video, spoken work and live music to show the vibrant musical heritage present here in West Medford Mass.
The program begins at 8:00 AM on Friday, September 1, right here at the West Medford Community Center, 111 Arlington St., West Medford MA.
Labor Day Block Party and Girls Basketball Tournement
Please plan on joining us for a Big Old Labor Day Block Party, on Sunday, September 3rd from 12:00 Noon – 6:00 PM.  We'll have food, activities, and the "Francis Cooper Berry Memorial Girls Basketball Championship Game."  It's a chance to hang out with the neighborhood, enjoy each other's company, and cheer on the girls who have been practicing all summer for these games.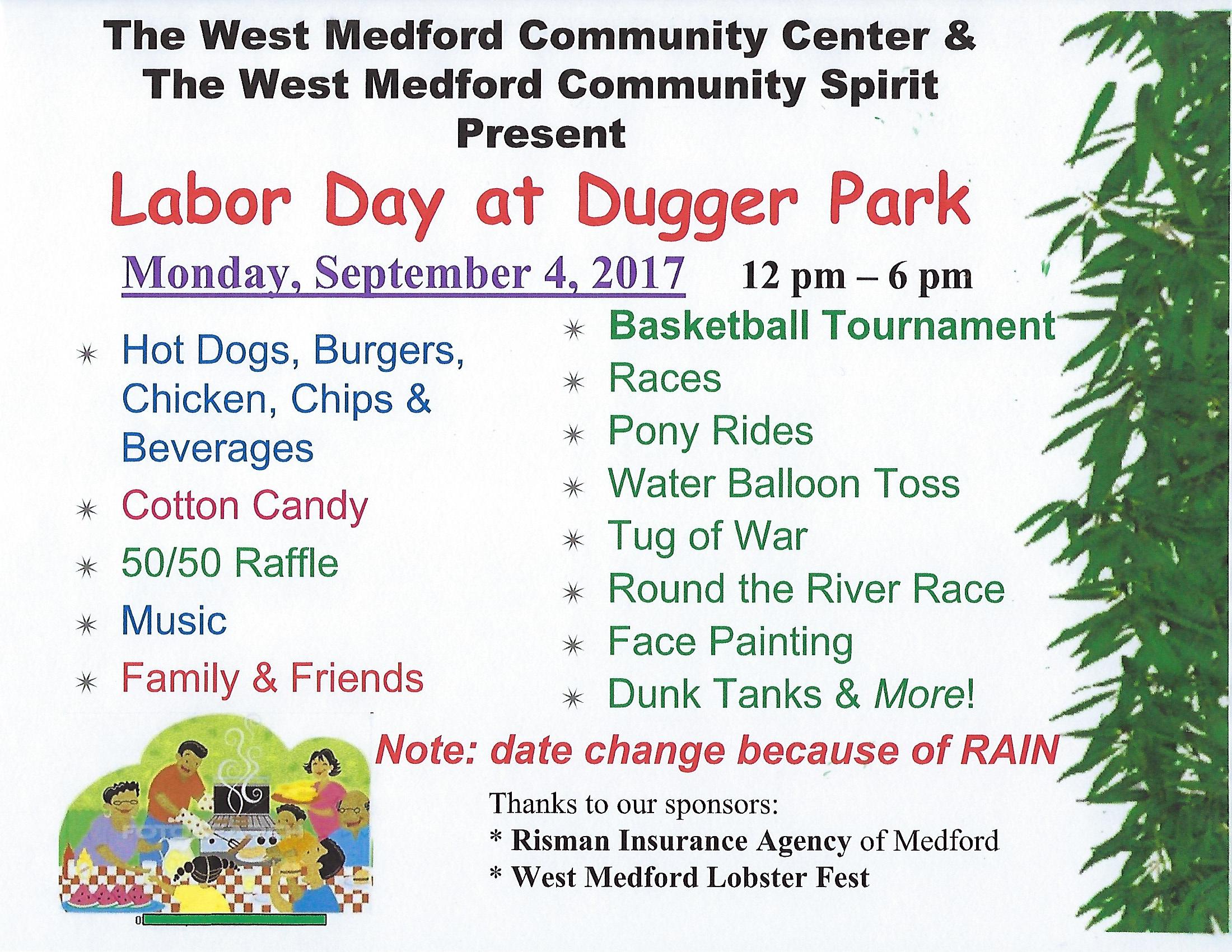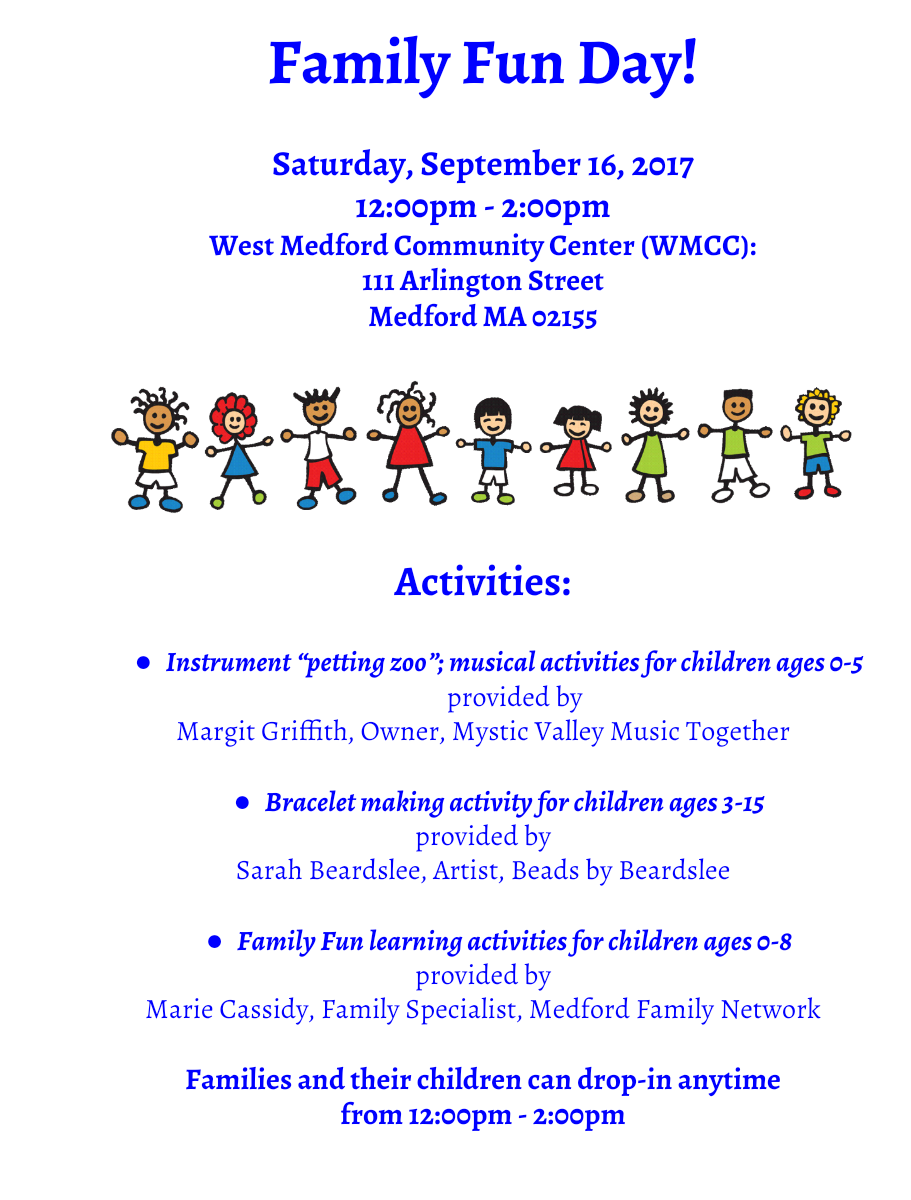 Family Fun Day
We're happy to host the first annual "Family Fun" day event for kids throughout the community.  There will be activities for kids of all ages, because you're never too young to be part of our "Community."