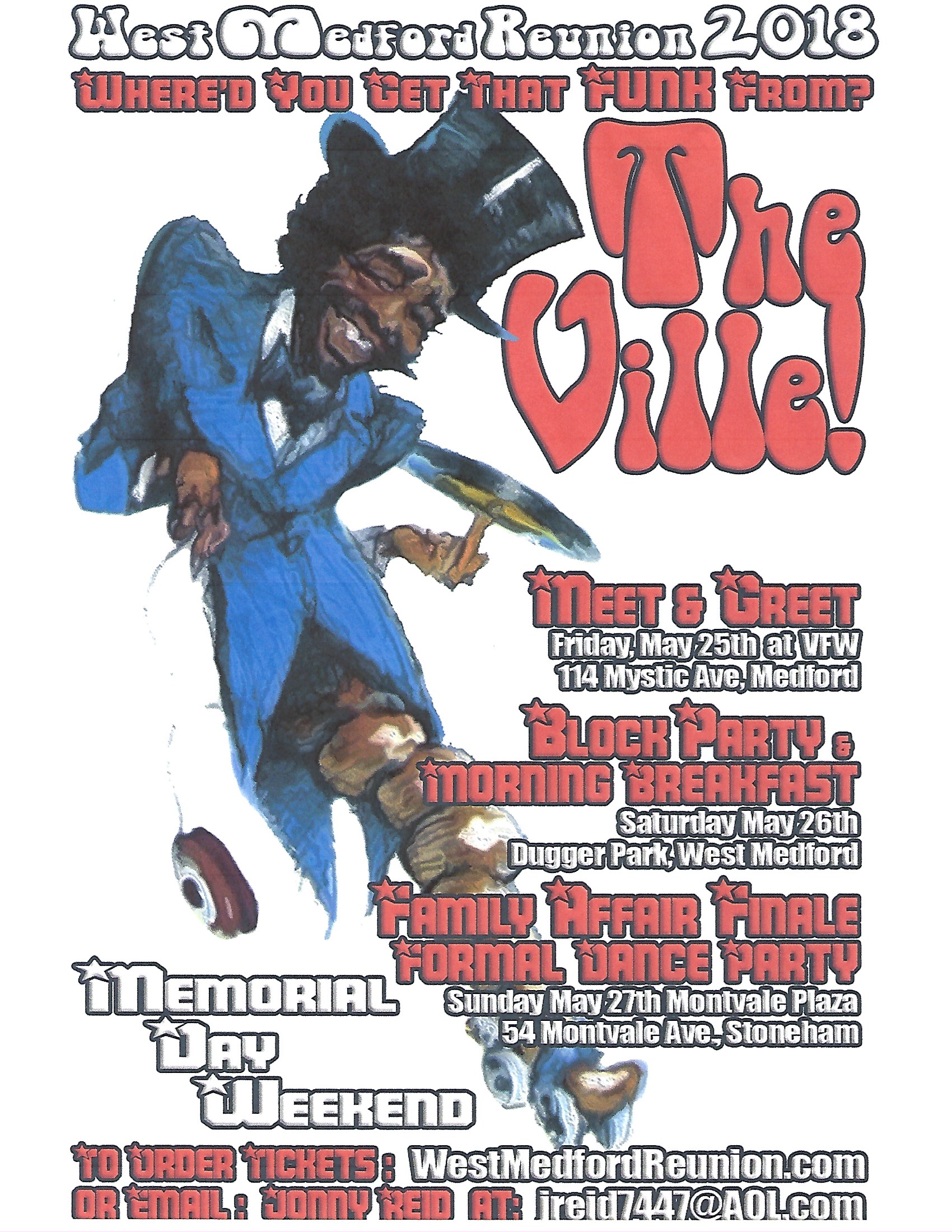 There's still time to make your plans to be part of the West Medford Reunion!!!!  Something happening Friday, Saturday and Sunday of Labor Day Weekend.  You don't want to be on the outside looking in at this!
It's that time of year, and we're once more putting together our summer Girls Basket Ball Program for any interested area girls. This year, we're offering two programs: "Girls in Action" on Mondays and Wednesdays, and "Above all B'Ball League" on Tuesdays and Thursdays." The second flyer here spells out the differences between these programs. We are holding an Informational Meeting on May 30 at 6:30 for girls and their families to hear more about these programs. Please share this post so we can get this word out as widely as possible.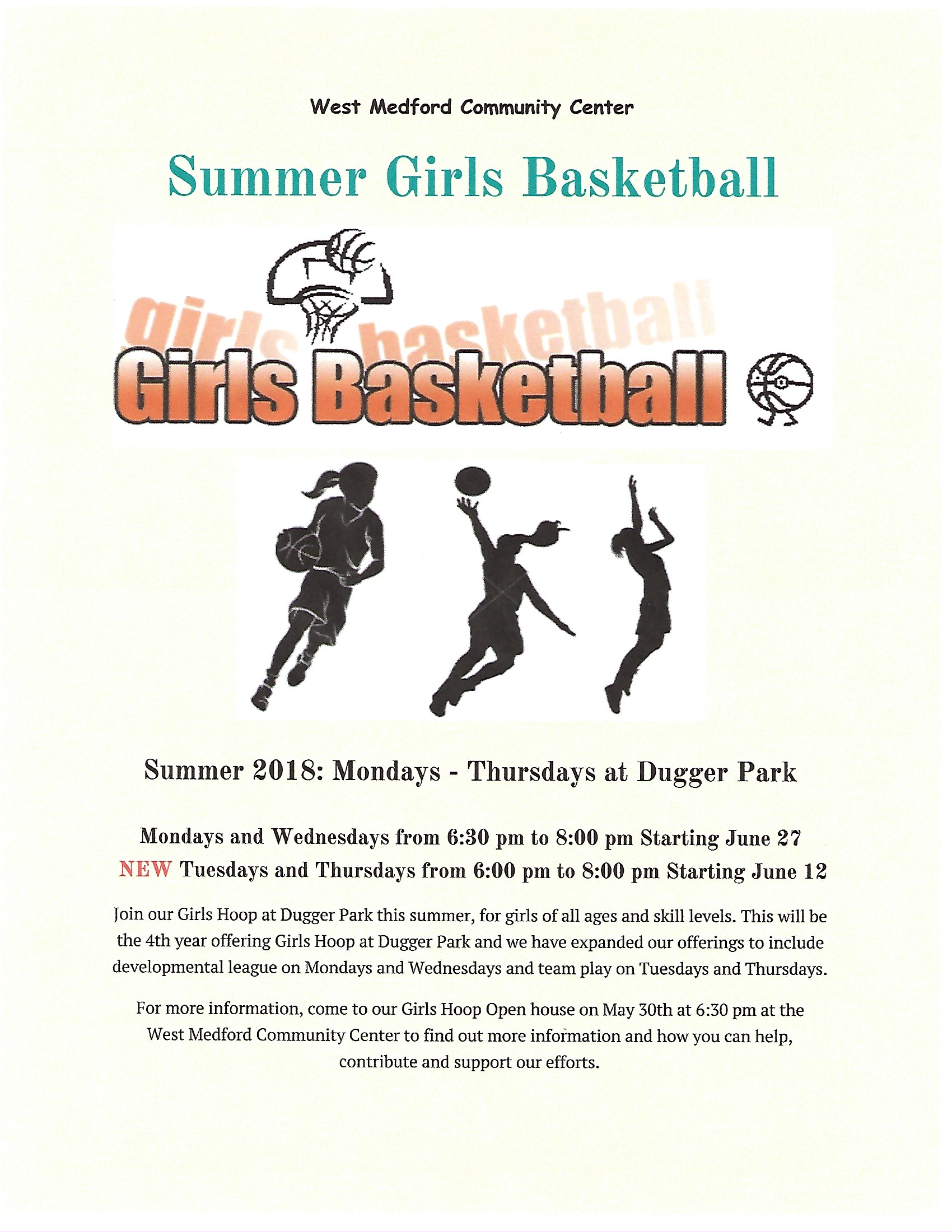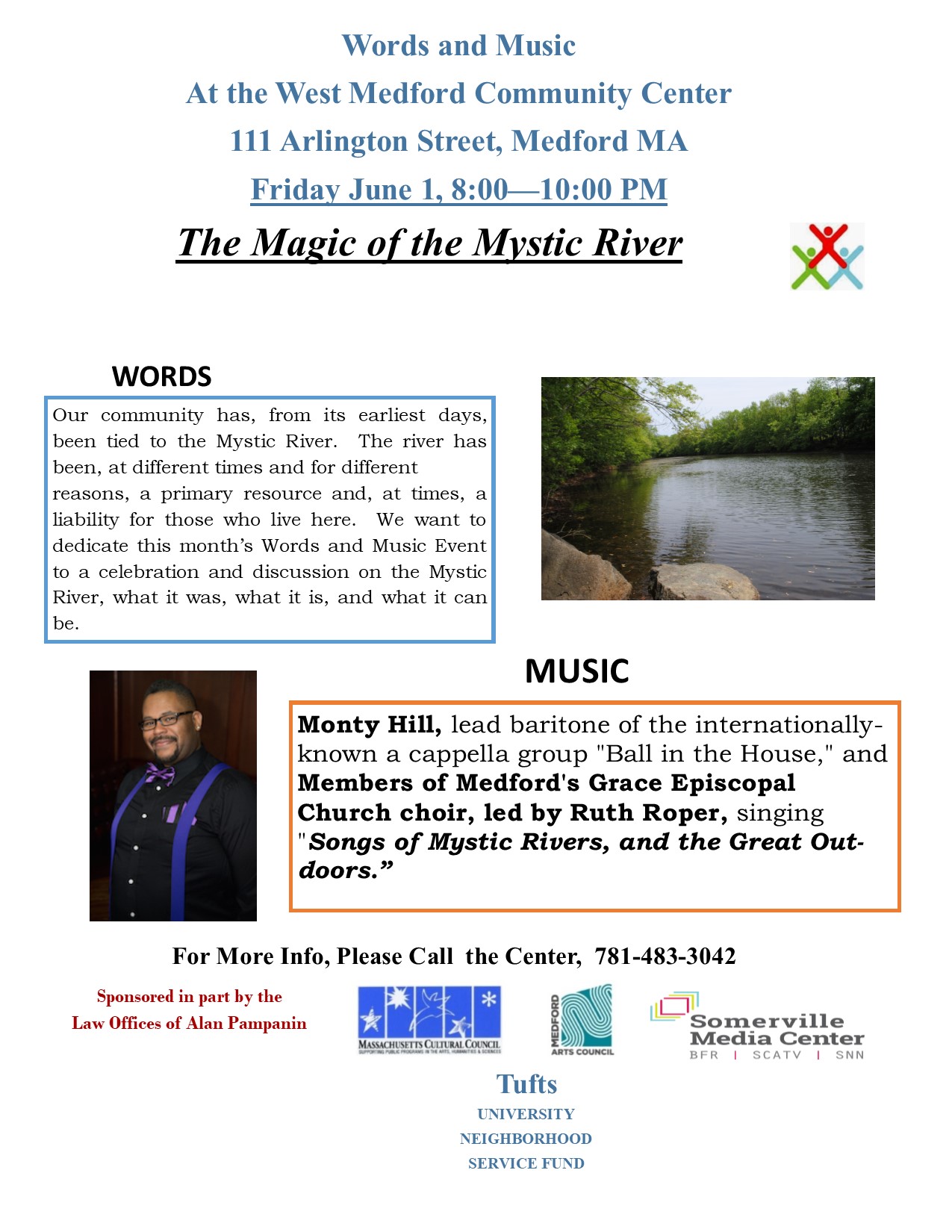 June's "1st Friday Words and Music" will be a celebration and examination of the Mystic River, what it was, what it is, and what it could be.
Taekwon-Do Is Coming to the West Medford Community Center!!!
We are very excited that Master Luis McDougall will be providing lessons in the art of Taekwon-Do, right here at the West Medford Community Center.
Master McDougall holds a 7th Degree Blackbelt in Taekwon-Do. He began practicing martial arts in 1973 at the age of 11. He participated in the 1983 Taekwon-Do World Championships, where he was ranked 10th worldwide. He also served as the Olympic coach of the Inter-American University of Puerto Rico., U.S. National coach, 2013—2015, and was president of the International Taekwon-Do ]Federation—USA.
This new program will be offered on Wednesdays and Friday, 6:00—7:30 PM
Starting June 6, 2018
Cost—$100.00/Month
For more information, please contact WMCC
781-483-3042
westmedfordcommunitycenter@gmail.com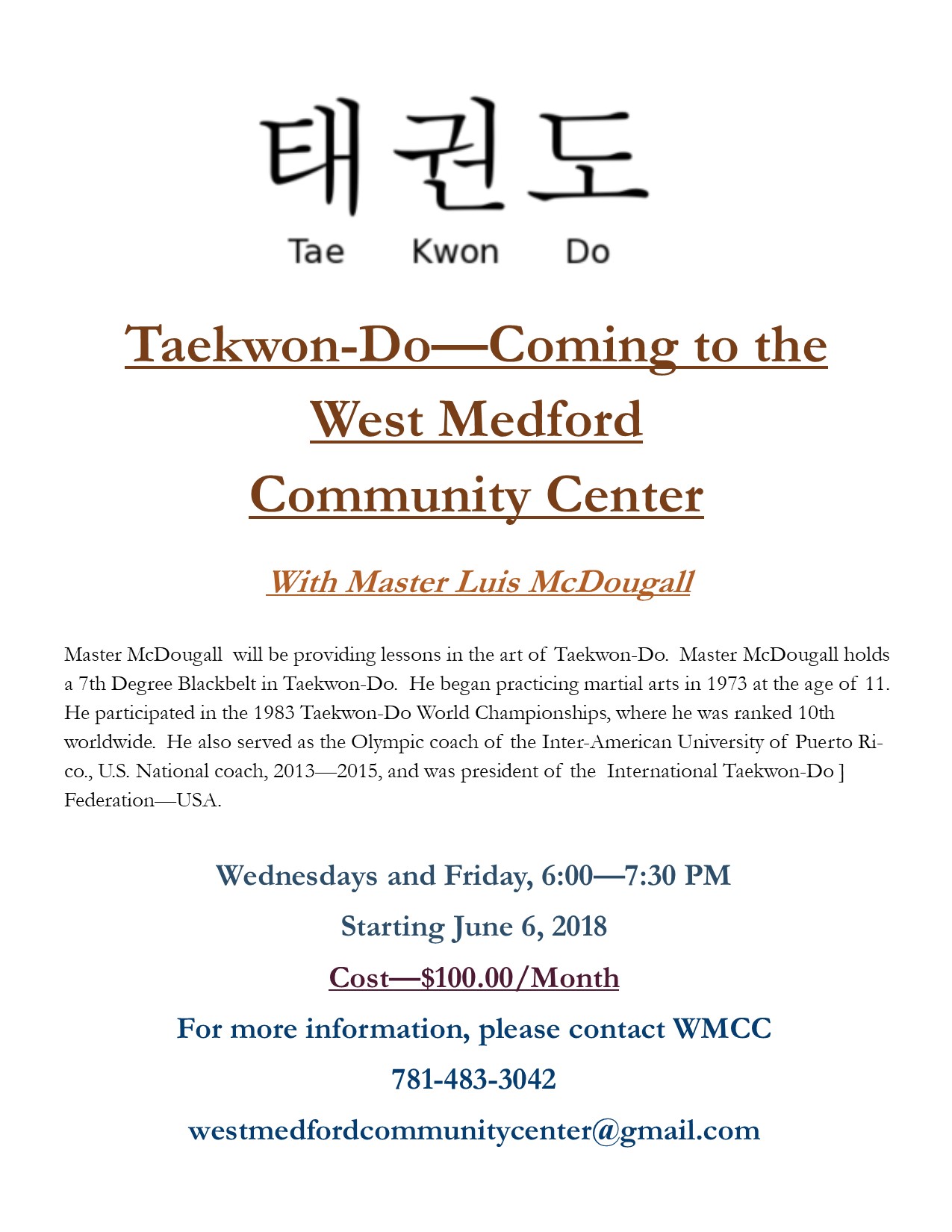 We're coming up on the annual "West Medford Senior Club Summer Barbeque.  This is a treat for anyone who takes their food seriously.