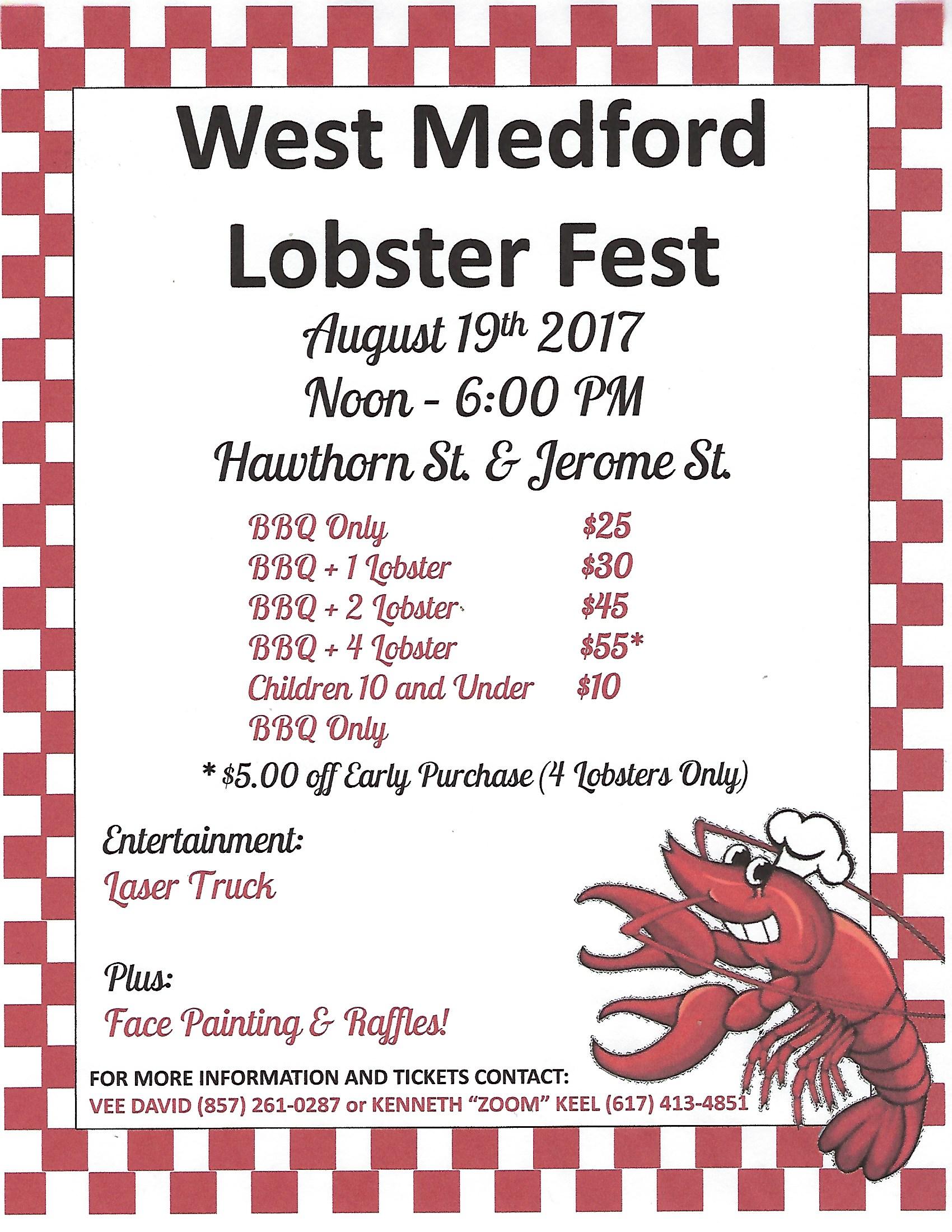 West Medford Lobsterfest
The Tradition Continues:  The West Medford Lobsterfest is happening on Saturday, August 19, from 12:00 Noon – 6:00 PM on the corner of Jerome and Hawthorn Streets, in the Heart of West Medford.  For more information and advanced tickets, you can contact:  Vee David @ (857) 261-0287 or Kenneth "Zoom" Keel @ (617) 413-4851.
2nd Annual Hoops and Hope Classic
The "Hoops and Hope Classic" is an exciting first time charity event to honor and support the young people of Medford.  The day will consist of youth basketball tournaments, numerous kids sports clinics, a silent auction, and other activities for children and families.  Celebrity Host/Coaches, making an appearance will include NBA players and coaches, former New England Patriot players and other local celebrities.
The vision of this event is: "To bring together families from across Medford and its surrounding areas to honor the memories of Krystle Campbell (A Medford resident who passed away in the Boston Marathon bombing), Brandon Bolden (a West Medford teen who died of a heart attack at 16 while playing basketball), and the West Medford Community Center – a local program that provide a range of services for youth and families in the area.
The Hoops and Hope Classic 2017 will be held at DUGGER PARK, 1 Mystic River Rd, Medford, MA, Saturday August 26, from 10:00am – 6:00pm
How can you help?
You can join us for the day.  There is also still time for you to join our team by making either a direct contribution to the event, and/or by donating goods and/or services towards our silent auction.   (current "presenting sponsors" include JAM'N 94.5, Brookline Bank, The New England Patriots, 617 Productions, SLAM Magazine, etc. and Tufts University)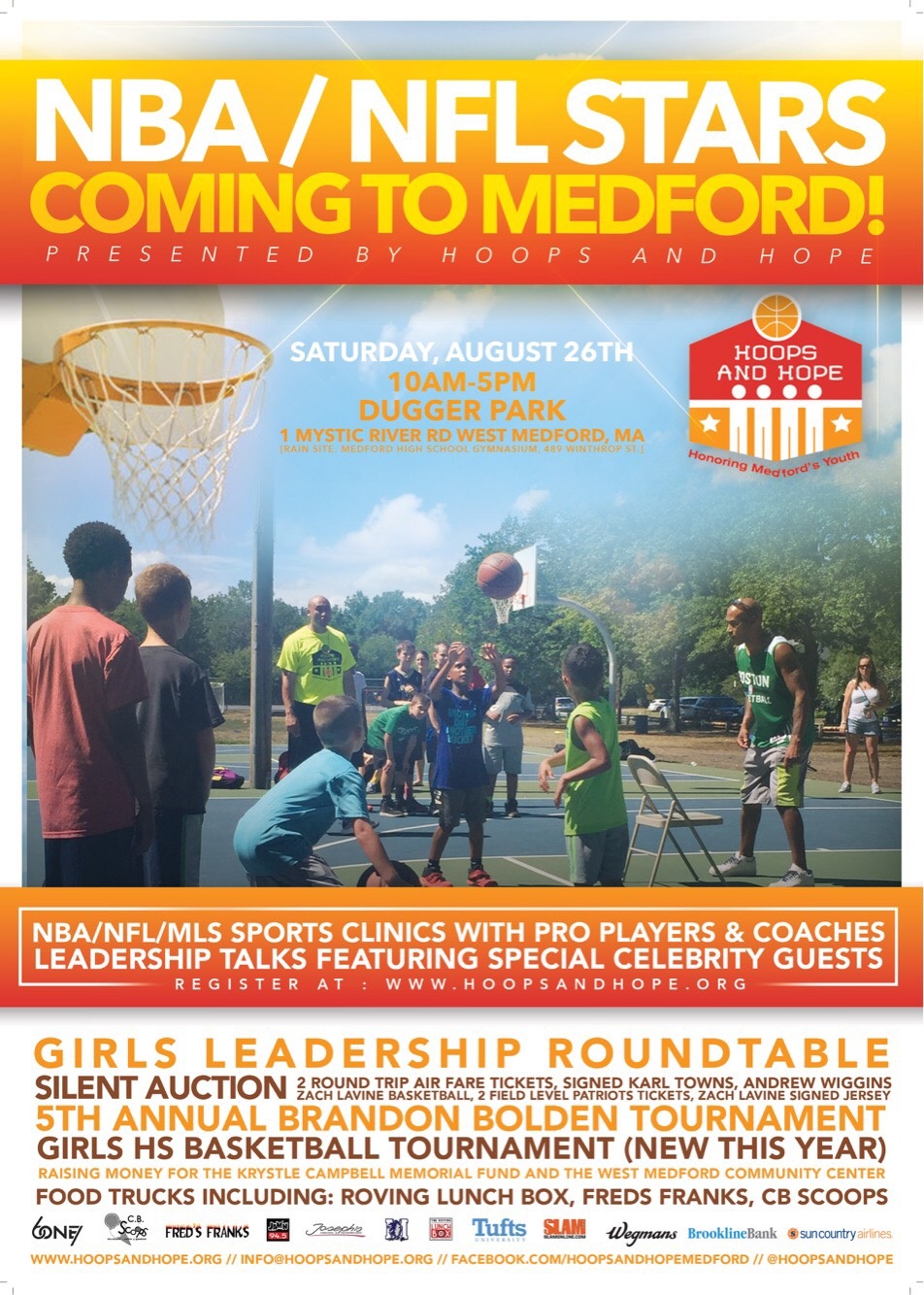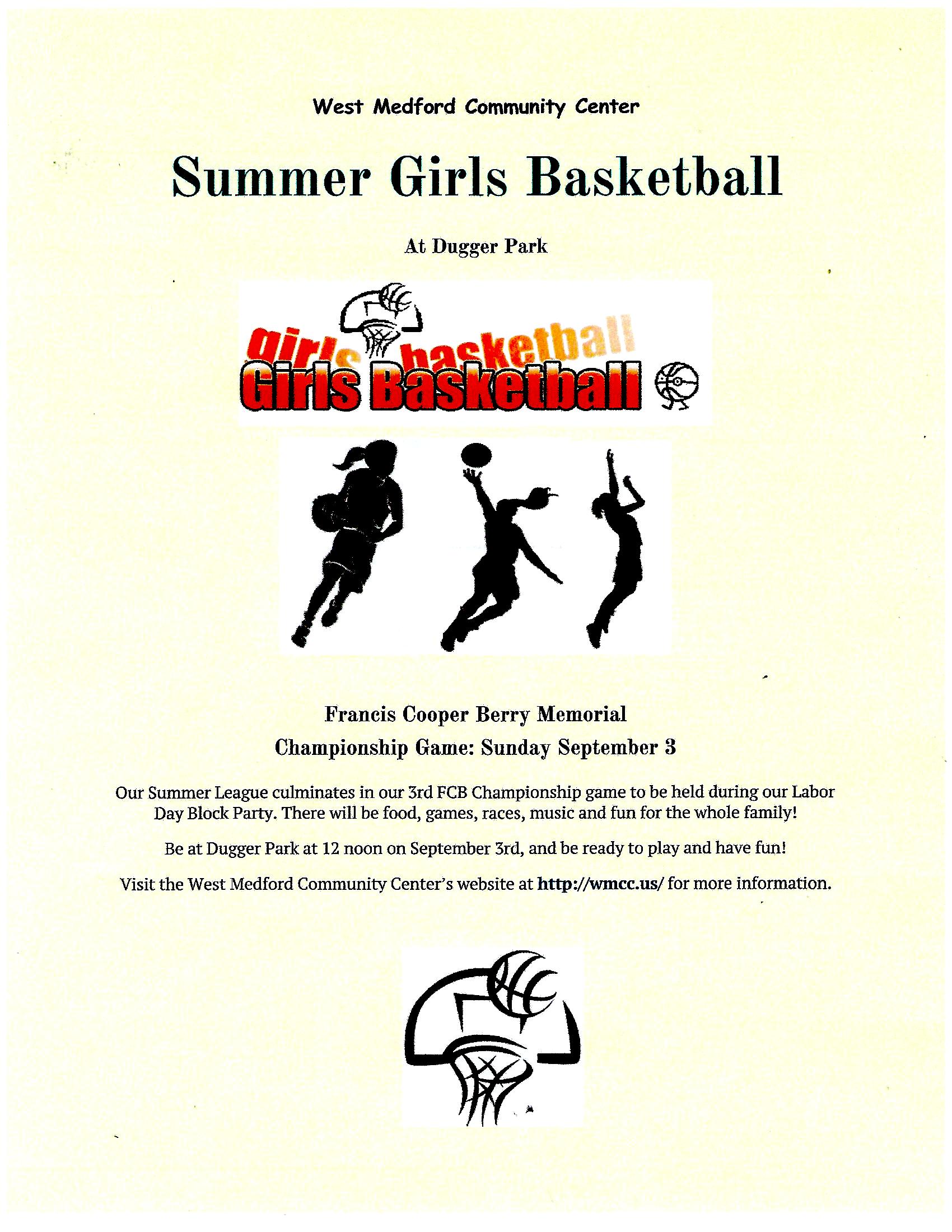 Labor Day Block Party and Girls Basketball Tournement
Please plan on joining us for a Big Old Labor Day Block Party, on Sunday, September 3rd from 12:00 Noon – 6:00 PM.  We'll have food, activities, and the "Francis Cooper Berry Memorial Girls Basketball Championship Game."  It's a chance to hang out with the neighborhood, enjoy each other's company, and cheer on the girls who have been practicing all summer for these games.
Family Fun Day
We're happy to host the first annual "Family Fun" day event for kids throughout the community.  There will be activities for kids of all ages, because you're never too young to be part of our "Community."