This two hour event will feature music (by nationally recognized vocalist Donna McElroy) discussion and testimonials exploring on how we, as a community, benefit from this annual opportunity to focus on the unique nature of African American History.
We'd love to see you here in person at 111 Arlington Street, in beautiful West Medford MA. But, if you can't make here in person, you can still watch this either on Cable TV or on line. You can find this by tuning into:
Medford Comcast Channel "3",
Medford Verizon Channel "47",
Sommerville Cable Channel 3
Or on the inter-webs at https://www.somervillemedia.org/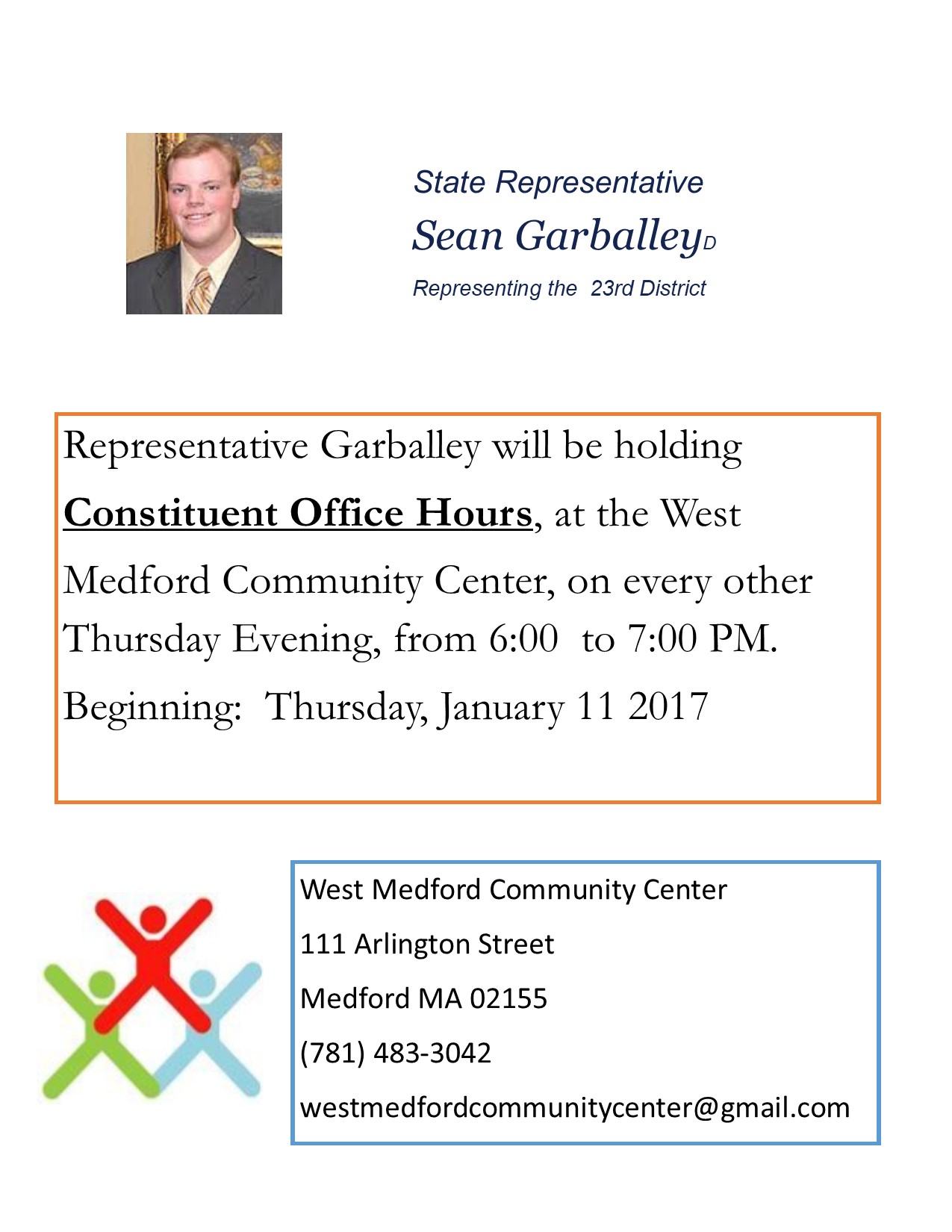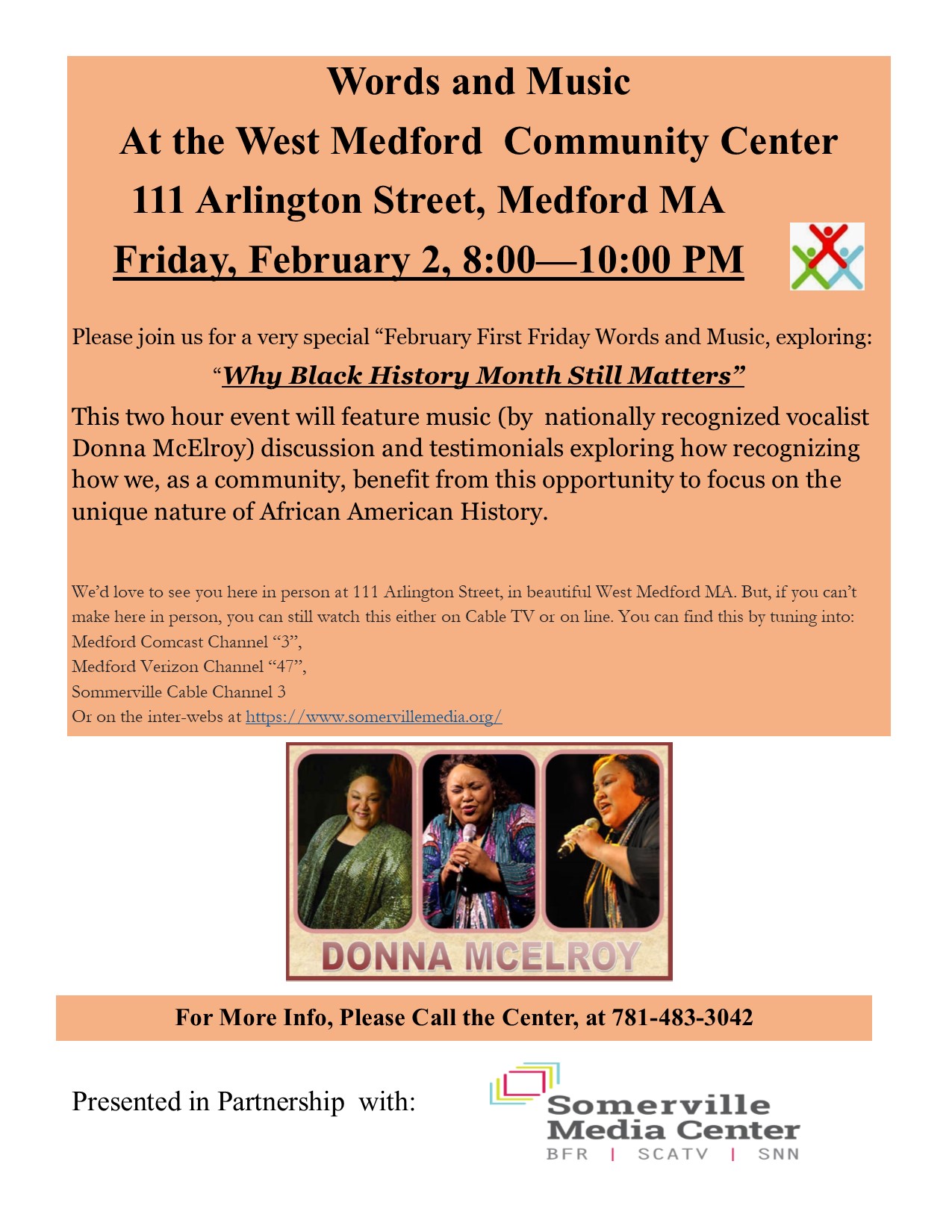 Starting  Thursday (January 11) at 6:00 PM, State Representative Sean Garballey will once again be holding "Open Office Hours" here at the West Medford Community Center (111 Arlington Street, in Beautiful West Medford MA.)  This is open to anyone and you do not need an appointment.  Just show up with your concerns, ideas, critiques etc.