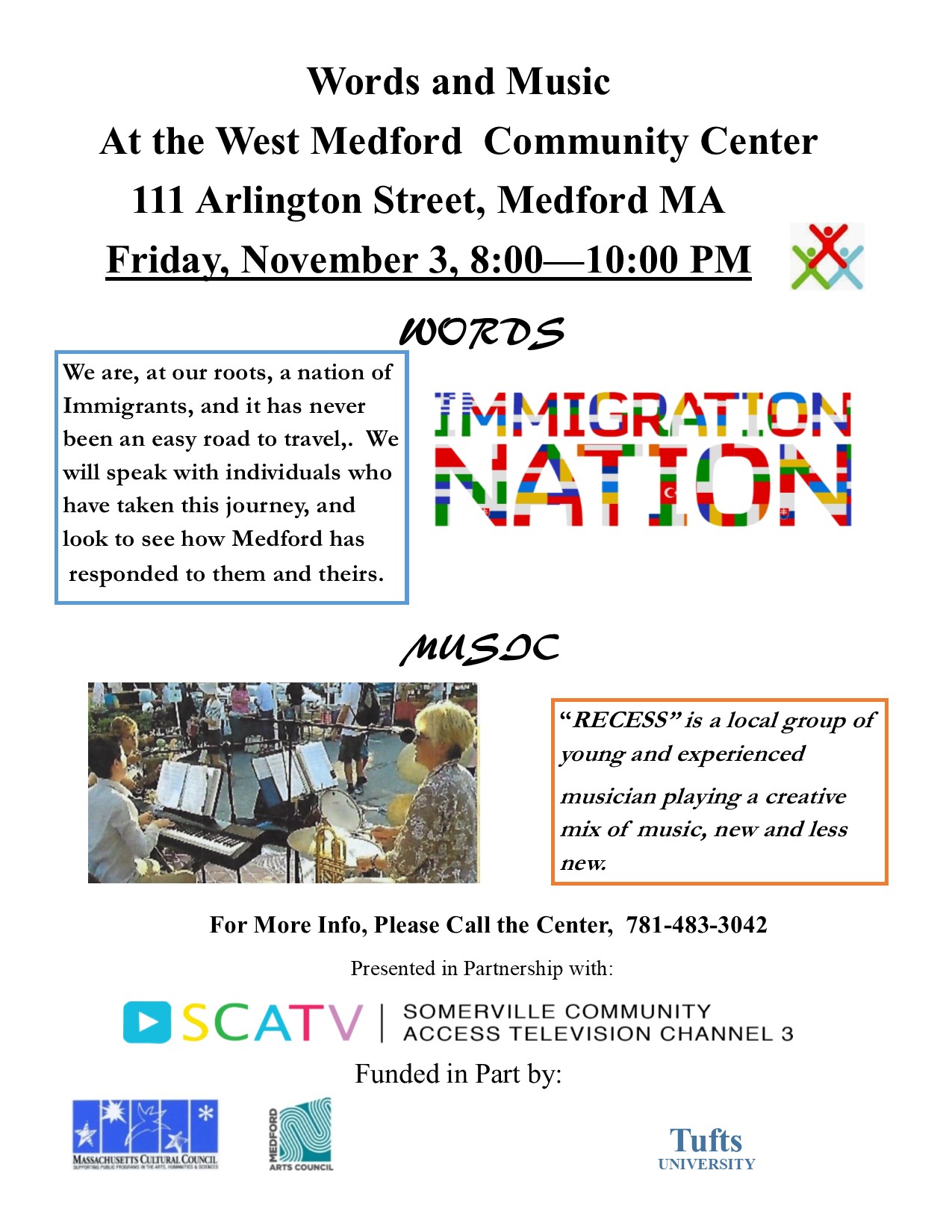 For the "Words" component of this month's event, we will look at the issue of immigration in 2017.  By anyone's definition, we are a nation of immigrants, the primary variables being time (when your family came to this land) and the circumstances of that transition.  However, the immigrant's journey has never been an easy one, and given the times we live in, now more difficult than ever.  We will be having a conversation with recent arrivals to explore this experience, and at the same time consider the gifts they bring with them to this community.
For the  "Music" part of the evening, we are very please to feature "RECESS" a cross generational group of local musicians bringing a fresh and exciting sound to our stage.
This event continues to be open to the public, and free of charge.
We'll save a plate of cookies just for you.
If you are a "crafter" (or know someone who is) or you're someone who appreciates handmade treasures and baked goods, this one's for you.  The West Medford Senior Club is hosting a "Craft and Bank Sale" right here at the Community Center (111 Arlington St. West Medford MA), on Saturday November 11 at 12:00 Noon.
For more information, please contact:
Norma Thompson:   781-488-0391
Shirley Miller:           781-488-3195